The best wok at your fingertips!
Cook healthy meals with your wok in no time and rediscover all the flavours of your favourite food. Discover all our best woks now.
Which is the best wok?
Choosing a good wok is not easy... Between materials, sizes, with handle or handles, it is easy to get lost and make the wrong choice.
Click below and find your best wok:
➜ Best wok to buy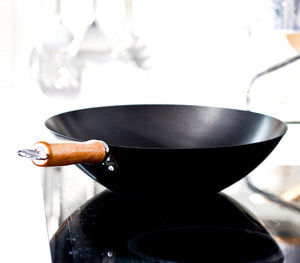 ♡ WE OFFER YOU £10
Enter your email address below and receive a £10 discount for your first order:
TASTY WOK RECIPES!
Are you tired of repeating or hearing that eternal question every day: "What's for dinner?"

Click below, and let us guide you through our delicious wok recipes:
➜ wok recipes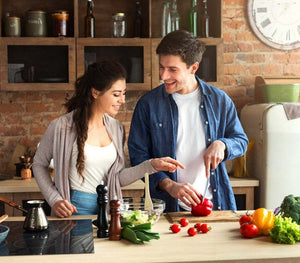 TESTIMONIALS FROM OUR WOKERS
"It was a gift, and it was well received. So everything is going well for us."

Lindsay P.
"Beautiful material that gives SATISFACTION. Good value for money."

Celia N.
"Presented to my daughter. Wok more than perfect. She is delighted."

Nicole L.
"Very good quality wok I am very happy - thank you"

Wally D.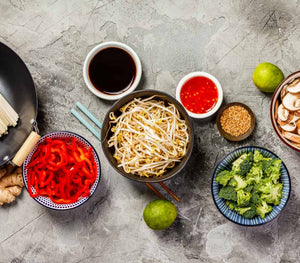 THE INGREDIENTS THAT MAKE OUR STORY
Click on the button below and discover the amazing story of The Wok House®.

Here's how these two friends with a passion for nutrition & sports decided to change things with the wok:
➜ our history
THEY TALK ABOUT US
Olive Magazine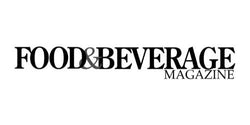 Food & Beverage Magazine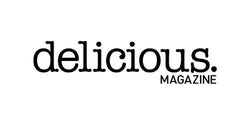 Delicious Magazine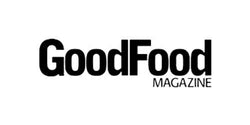 Good Food Magazine
The Wok House®
Is your desire to buy a quality wok for a more complete kitchen growing? The Wok House® team will help you choose your Asian cooking instrument. Looking to buy an induction hob wok? Look no further than our shop! We have a wide selection of induction hob woks to choose from, so you can find the perfect one for your needs.
Induction hob wok
No one knows what they want until they see it. This is especially true when it comes to technology products - we browse the web for hours, researching different models and features before finally settling on the perfect one. And even then, there's always that nagging doubt in the back of our minds: did we choose the right thing?
A kitchen wok is an essential part of any cook's arsenal. The concave shape allows for even heating and prevents sticking, making it the perfect vessel for stir fries, deep frying, or anything else that needs to cook quickly and evenly.
But with so many different options available on the market, how do you know which one is right for you? And once you've chosen the right wok, how do you use it to get the best results? In this post, we'll walk you through everything you need to know about choosing and using a kitchen wok.
Wok with lid
When it comes to choosing the best cookware for your needs, there are a few things you need to consider. Do you want something that is durable and will last? What kind of heat sources will you be using? What type of cooking do you prefer?
It's time to start shopping for cookware once you've answered these questions. However, there are many different types and brands of cookware on the market, making it difficult to know where to begin. Fortunately, this guide covers everything from materials and construction to special features and cleaning instructions, so you can find the ideal set of pots and pans for your home kitchen.
A wok is a versatile pan that's perfect for creating stir-fries and other dishes. But what if you don't have a wok? No problem! You can use a regular frying pan with a lid to create similar dishes.
Carbon steel wok
The carbon steel wok is one of the most popular pieces of cookware in the world. It's thin, lightweight, and heats up quickly, making it perfect for stir-frying or searing.
But with all of its popularity, there are a lot of misconceptions about how to use it and how to care for it. So we're clearing things up with this post about everything you need to know about the carbon steel wok.
Non stick wok
A nonstick wok is a great investment for your kitchen. If you're not familiar with this type of cooking pan, it's a deep bowl-shaped pan that's designed for stir frying. The nonstick surface makes it easy to cook without using oil or butter, and the curved sides make it perfect for tossing ingredients around.
If you're looking for an easy way to add healthy, delicious meals to your menu, a nonstick wok is a great place to start. We have a wide selection of quality woks available on our shop, so be sure to browse our collection today.
Stainless steel wok
The best quality stainless steel woks, then you need to shop at our store. We carry only the highest quality kitchenware, and our stainless steel woks are no exception. We offer a wide range of sizes and styles to suit all tastes.
A stainless steel wok is a great investment for your kitchen. They are versatile and can be used for many different types of cooking. They are also easy to clean, which is important when you're cooking with oils or sauces.
Best buy wok
After selecting the best wok pans at the best prices, we have created 4 quality ranges in our online shop. They contain a wide range of products to meet the specific needs of each of our customers. The four main collections we offer are as follows:
Induction Hob Wok: An efficient cooking method, which works perfectly for all styles of cooking.
Stainless Steel Wok: The easy-to-handle wok that doesn't need to be seasoned.
Wok With Lid: This includes several types, such as the cast iron wok and the carbon steel wok. The lid is essential for time-consuming cooking.
Wok Accessories: The most purchased products after the purchase of a wok. From cooking utensils to wok maintenance.
Our products
In supermarkets, specialist shops or small shops, it can be difficult to find the ideal pan or saucepan. The same goes for Asian sauté pans! When we launched The Wok House® shop, the question arose: how do you choose a quality wok?
A large stainless steel Tefal wok? A buyer's carbon steel wok? Buying a traditional or modern wok means finding conscientious and responsible suppliers with the best guarantees of quality.
It is with this same awareness and responsibility that we guide you in the purchase of your authentic wok.
Buy wok
From frying pans to woks, our products on sale are suitable for all types of chefs. From the amateur cook to the star chef, we sell products specific to each use. A good wok allows you to feed all your guests. If you have a small family, get a 24 cm diameter wok. Are you a well-known chef? Buy a large wok with a 30 cm diameter.
Follow our buying guides in the product sheets and in the article "Which wok to choose?" to find the cooker that suits your type of cooking.
Need a salesperson? Don't hesitate to contact our advisors using the "Contact us" section at the bottom of the page. Our customer support service will be happy to help you with your wok purchase.
Our digital books
In our role as advisors, to make it easier for you to buy, as well as use this type of cooking, we have carefully written 4 digital books available for purchase.
The Best Seller : The Wok Care Guide.
A comprehensive digital book written by Chef Nicolas Duchêne that will teach you the basics of wok maintenance to give your wok pan a long life.
Get back in shape: 20 quick and healthy recipes.
Don't know what to do with your stainless steel wok? Switch to healthy cooking and get this digital book carefully written by our chef.
The Original: 20 Japanese Recipes.
No more using the wok as a pan. Take the time to learn how to cook with our recipe book.
The Classic: 20 Asian Recipes
If you're a beginner who wants to buy a recipe book, this is the perfect option for you. Plus, it's right on your smartphone so you don't have to carry around a dusty old book.
Our accessories
In addition to our products, you will also find on our online shop, wok utensils useful during your cooking sessions. Practical and suitable for chefs of all levels, these wok cooking utensils will guide you in the preparation of your food, wok cooking and the maintenance of your purchase.
To gain in manageability, don't hesitate to consult our catalogue of woks with removable handles. Combined with the right accessories, it will save you precious time for your live cooking. In addition, the handles are easier to maintain, making it the ideal investment to guarantee the longest life of your product.
Wok boxes
Do you want a high-quality wok with a range of accessories? We offer sets according to your cooking level: Apprentice, Chef and Star. The sets contain the wok and its utensils adapted to your level and one or two guides to help you progress.
On the budget, the value of the set is higher. But don't panic, it's the wok promotion at the moment! Each set is discounted by a percentage, making it affordable for everyone.
What are the advantages of buying online?
Why not go to the shop? That's easy! But what's not so simple is finding a qualified wok seller around the corner.
Until our specialist shops open their doors, buying online brings guarantees and benefits you can't get in a shop.
30 days to make up your mind
Looking for the best wok price? As with our competitors, the argos wok or the buyer induction wok, you have 30 days to change your mind. We'll take it back, no questions asked.
We know that finding THE cheap wok, the one that fits your budget, is a real challenge. That's why we offer promotions throughout the year. A lower price means more money for better food.
Reactive and competent after-sales service
Our team is first and foremost made up of passionate amateur cooks and the chef Nicolas Duchêne, who is concerned about offering you quality products. This is why, in the ranks of our customer service, we have advisers who love and know our products inside out.
Our after-sales service is a guarantee of speed. We can offer you a quick and efficient solution in case of problems. Moreover, we want our customers to be satisfied, which is why we are always on the lookout to offer you little bonuses that make all the difference.
Would you like a gift? Enter your e-mail address at the bottom of the page and win a £10 discount on the entire shop.
Delivered to your home!
Last but not least, you can order your wok online and have it delivered to your home or to a relay point (mondial relay). An efficient and monitored delivery. Don't get lost in the long aisles of supermarkets 40 minutes away from your home and back.
Now you know where to buy a quality wok and save your precious time. Go to The Wok House!
How to buy a wok?
Now let's say you want to buy a classic cast iron wok, how do you proceed?
Choose the product that suits you by browsing through our online shop. If necessary, use our buying guides in each product description.
Have you made your choice? Click on "Add to cart" then go to the shopping cart, accessible from the icon at the top right of the site.
Click on "Proceed to the next step" and let the forms guide you. Your payment is encrypted and secured by SSL in order to guarantee you a maximum serenity of purchase.
What happens once I have ordered the item?
After you have paid for your brand new wok, a few days pass while your order is being prepared. This is the time when you can change your mind and cancel your order.
After this time, your wok is shipped and arrives within 7 to 20 days. Thanks to the after-sales service, you can track your parcel with complete peace of mind.
A problem upon receipt of your package? You have 14 days to exchange with our after-sales service and we will find the most advantageous solution for you.
Guaranteed quality
When we opened our business, we made a promise to ourselves to provide quality products. This is one of the essential guarantees we provide to our customers.
This is why we select as many qualified and recognised wok producers as possible. We want to ensure a quality follow-up: from the selection of materials to the first use in your kitchen.
That's why we pay close attention to wok reviews. Feedback from our customers is an essential key to improving our services. We learn from our mistakes to become better merchants while sharing our strengths with you.
Secure Payment
The payment of your wok is 100% encrypted and secured with SSL technology. As soon as the payment is validated, you will receive an email containing all the information concerning your order.
This is followed, upon shipment, by a tracking number to find out exactly where your package is.
Tracked delivery
For a secure delivery in the shortest possible time, we use trusted carriers whose speed cannot be questioned.
In addition, we keep in touch with these transport companies to be able to track your parcel at any time. A glitch? We will take care of everything for you, so that you don't have to do anything!
PRACTICAL TIPS FOR THE WOK
Oriental cooking essentially requires the use of a wok. If you have one, then a whole range of wonderful dishes are available. Buying a wok rather than using a skillet will give you more satisfying results when you try the delicious recipes that follow on our blog. The wok is a shallow, bowl-like, curved cooking utensil made of metal with a single long wooden handle or two looped handles on opposite sides of the pan. There are many different types of woks. The appropriate diameter for a family is about 30-35 cm (12-14 inches). It can be made of stainless steel, cast iron or copper, with cast iron being the best choice as it retains heat better, especially when well seasoned. The wok has many advantages over the frying pan. Because of its convex shape, food is easily moved around the wok and stirred (the basis of frying) and cooks much faster. It can easily be tilted if necessary or rotated to easily reach the ingredients. Thanks to the curved sides of the wok, the heat rises and the whole wok becomes a hot cooking surface. This saves fuel and is perfect for quick cooking and stir-frying. Cleaning is no problem as there are no corners or edges in the wok.
USEFUL EQUIPMENT
There are several other pieces of equipment that will be useful with a wok. When choosing a roof, the most important thing to consider is what material it is made of. This is a metal ring with sloping sides and recesses that facilitate the convection of heat from our modern hobs. The wok is placed in the collar and allows for more even cooking than if it were simply placed on an electric hob. A long-handled spatula is useful for cooking and removing food as the curved edge follows the curve of the wok. When purchasing a wok, be sure to find one with a wooden handle. This will protect your hands from the heat that is produced when using the wok. The wok can be mainly used for stir-frying. A frying strainer or shallow wire basket is useful for removing grease from food, and a steaming trivet will turn your wok into a steamer. Obviously a lid is essential for some wok cooking. It should be domed and fit snugly inside the wok to seal in the flavours while steaming. Many of the wok sets on our site contain all of these additional pieces of equipment, as they are essential to wok cooking if you want to exploit its full potential.
USING YOUR WOK
Before using your wok, it is essential that you culottes your wok as you would any other pan. Wipe the inside and outside of the wok with oiled paper towels and heat it on high in the oven or on the hob. Clean the pan and coat it with a non-stick substance. After the first seasoning, the wok can be cleaned with soap and water, but it should be dried immediately if it is made of cast iron, to prevent rusting. In general, the wok is simply wiped clean and left to darken with use. It is said that the darker the wok, the better the cook, as this shows how often the wok has been used.
WOK STIR-FRYING
The wok is mainly used for stir-frying, a cooking method that originated in China and is still the most recognised form of Chinese cuisine. This method has spread throughout East Asia. In China, it is called Ch'au, which essentially means that one or more ingredients are sliced thinly and evenly and cooked in 1-2 tablespoons of fat. The food is stirred with long bamboo chopsticks or a spatula and seasonings and sauces are added. Stir-frying is often done in stages. This allows foods that have a longer cooking time to be stir-fried, removed and returned to the wok later, and individual flavours retained. The dish is always brought together at the end of cooking in the wok and served as a whole. Peanut or corn oil is usually used to fry the food, but sometimes chicken fat and sometimes lard are used for more delicate flavours.
WOK COOKING AROUND THE WORD
A large frying pan or karahi is used that sits over a hole in a brick or earthen oven. This wok-shaped vessel is used for braising and frying. The famous curry or karahi takes its name from the pan. In Indonesia, a wajan or wok is used over wood or charcoal for curries, rice dishes and quick stir-fries. The same is true in Japan, Thailand, Singapore and Malaysia, all of which have been influenced by Chinese cuisine. Even the Mongolian barbecue looks like a wok, as it is a convex shape. You will understand from the above that wok and pan cooking methods are both essential and unique to Asian and Far Eastern cuisine, as they are quick, light, healthy and extremely versatile. The following recipes take you on a magical journey to the Far East, covering soups, starters, meat and poultry, fabulous fish dishes, vegetarian dishes and, of course, rice and noodles, the staples of these countries. So get your wok out and prepare for the feast of flavours that awaits you!
+ Read more